red river riding association boomtown rodeo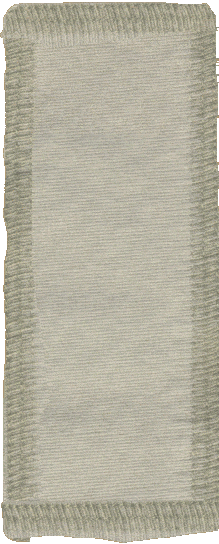 MUST WORK 2 WORKDAYS A YEAR to QUALIFY

As of May 12, 2023

Subject to change

Areas to maintain all year to qualify for any awards as members of the RRRA. Areas sign ups are at the awards banquet or when you join the Association. All areas should be done before every playday of the month at your own time and date. Failure to keep up the areas will result in penaltys as members. Any questions call Becky King @ 940-337-2633.

ALL CONTACT INFORMATION WILL BE GIVEN TO ALL MEMBERS TO CONTACT ANYONE TO HELP YOU WITH ANY OF THESE PROJECTS. CALL ANYONE TO TELL THEM YOU WANT TO WORK ON A PROJECT. 

MARCH                             APRIL        

King                                    Tucker 

J Knox                                                    Cozby                         

 Smart                                                     

Woods                                                    Mitchell                              Loubaugh                                                                           

Daughtery

May                                     JUNE

Loveless                                Griffith

Shearman                                                 Pridemore                    

Bashford                                                   Green

Woods                                                        Ober                                            

Glosser                                                      Sowell                                    

Mudd                                                         Carlson                     

​JULY                                    AUGUST

King                                      Tucker

J Knox                                                        Padilla

Daughtery                                                 Brooks                              Nixon                                                         Moses

Smart                                                         Cozby

Carlsons                                                    Mitchell

Loubaugh                                                  Hammond

SEPTEMBER                      OCTOBER

Loveless                                 Griffith

Shearman                                                  Green

Bashford                                                     Sowell

Glosser                                                       Ober

Sharp                                                          Sharp

Bailey                                                          Bailey

Brooks​                                                               Mudd

                                                                  Pridemore          

Nixon                                                                 

                    NOVEMBER

                             King                    

                        Tucker

                                    Loveless

                                    Griffith

                                    Hammond                          Revised: 

                                    Moses                                 09-11-2023

                                    Padilla

WORK THAT NEEDS TO BE DONE:

1. RETURN ALLEY

2. STRIPPING CHUTE RE-DONE

3. ROPING CHUTE

4. RE-STRETCH WIRE AND FIX ON SE CORNER AND AROUND ARENA

5. ARENA GATES ON SOUTH AND NORTH ENDS REPLACE BAD PIPE

6. ANNOUNCERS STAND STEPS AND WALKWAY

7. GATE IN BULL ALLEY

8. GATES IN BULL PENS

9. WATER TO CALF PENS

10. MOVE BLUE TANK OUT OF THE WAY

11. CHECK ALL BLEACHERS AND REPLACE ANY BOARDS (HOPEFULLY WITH C-PURLIN)

12. GATE SEPARATING CALF PENS AND RETURN ALLEY NEEDS WELDED

13. ARENA NEEDS TO BE SLOPED TO DRAIN AND ALL AROUND ARENA NEEDS TO BE CLEARED SO IT WILL DRAIN TO THE EAST.

AN ARENA COMMITTEE WILL BE SELECTED BY THE PRESIDENT.

2023 Members and Families

Becky & Tommy King

Waylon, Kelly & Hutson Daugherty

Tanner, Presley, Blakely & Boone Smart

Sandi, Peyton & Paislee Loveless, Ron & Cashlynn Glozzer

Travis Ober & Carol Tomah

Laura, Aaron, Reese and Gabriel Green

Pat, Susan Mitchell, Uriah, Jasmine, & Brooklyn

Danny Cozby

Steven, Katelyn, Brylee & Huntleigh Bashford

Jesse, Laura, Jaci & Jessa Knox

Leonard Padilla

Katrina and Sarah Woods

Terry & Karen Shearman

Katy Griffith

Kevin & Stacy Tucker, Avery & Abel Reyes, Macyn & Maren Knox (Grandchildren)

Chelsi, Loren, Payton Sharp

Allie and Tom Carlson

Paula Brooks & Aniyah Mendoza

Ashley, Rylin & Kylee Pridemore

 Jan & Van Moses

John & Shannon, D'Heaven, Cody, Ryder, & Cheyenne Moses & Blake Jordan & Karter Noble. 

Stefanie, Dan & Zoey Sowell 

Amber, Jim, Ava, Nevaeh, Bodie, Texas & Jazmine Hammond

Chad, Holly & Sawyer Lobaugh

Jacob & Loren Mudd 

Justin Bailey family

George & Mary Nixon family