rodeo parade dates Boomtown Rodeo
NEW 2014 PLAYDAY DATES 


  1 MARCH

5 APRIL

3 MAY    7 JUNE   5 JULY
  2 AUGUST   6 SEPTEMBER   4 OCTOBER  1 NOVEMBER

      MARCH - NOVEMBER REGISTER 1 PM RIDE @ 2PM




RAIN OUT PLAYDAYS WILL BE



      RESHEDULED AT A LATER DATE
PARADE DATES 

St. Jo May 10th, 5:00pm

Vernon May 14th  3:00pm 

WCMP Rodeo June 5th, 6th, 7th @ 4:00pm ?????????

Nocona June 7th @ 5:00pm 

Archer County Rodeo June 21st  10:00am.

Bowie Rodeo June 27th   10:00am

Seymour Rodeo July 12th @ 5:00pm 

Walters Rodeo July 17th,18th,19th  5:00pm 

Boomtown Rodeo July 25th & 26th  Parade @ 4:00pm

FORESTBURG RODEO AUG 16th PARADE@ 5PM

ELGIN, OKLAHOMA RODEO AUG 16th PARADE AT 5:00 

Henreitta Rodeo Sept. 18th 4:00pm

Lighted Christmas Parade  Dec. 12th @ 5:00pm

COMMUNITY CALENDAR.

MEETINGS 1st and 3rd Mondays of the month 7:00pm @ arena FM1177.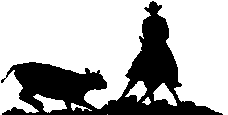 IN THE FUTURE

CALL 940-337-2633   BECKY

         580-281-0117   STACY

       FOR INFORMATION  


6:30PM

ARENA FM1177, BURKBURNETT TEXAS

BY 

MIKE WILSON

DISCUSSING ANY PROBLEMS YOU ARE DEALING WITH AND FINDING THE PATHWAY TO GOD

COME JOIN US AND BE BLESSED

PLEASE CALL BEFORE 940-337-3622 

COWBOY GATHERIN' CHURCH

BIBLE STUDY

COWBOY GATHERIN'

CHURCH 

Sunday

Starts at 10:00am

Ride your horse, Horseshoe tournament, and more

Sunday Gathering at arena pavillon @10:00am

Speaker:

Mike Wilson

Any Questions call 

940-337-2633

SIMPLE PEOPLE * SIMPLE PROBLEMS * SIMPLE LIFE

MEETINGS 1ST & 3RD MONDAYS OF MONTH @ 7:00PM

DECEMBER & JANUARY ONLY ONE MEETING 1ST MONDAY OF MONTH

PLAYDAYS 1ST SATURDAY OF THE MONTH REG @ 1:00PM RIDE @ 2:00PM

MARCH THRU NOVEMBER

BARREL & POLE EXIBITIONS START AT 12:00 NOON